PROPERTY MANAGEMENT IS HARD, FINDING A GOOD PM IS HARDER – BUT YOU LOVE THE UPSIDE OF HOLDING RENTAL PROPERTIES.
It sounded like a good idea when you started: buy, rehab, refinance, rent, and repeat. You've put the work into your properties and cared for them with extreme attention to detail – they have served you well over the years. Property values and rents have gone up and loan balances have gone down through the years. You're glad you made the decision to hold real estate, but it's time to focus on something new. Maybe it's a new career. Maybe it's family. Maybe it's retirement.
Trusting your investments to a property manager feels unnatural. Maybe you had a bad experience with another property manager – we understand. Boomtown was built from the ground up to fulfill this exact need. From move-in / move-out videos, to six-month inspections with pictures, and 24/7 access to scanned invoices and detailed financial reports we give you all the support you need to feel great about how your portfolio is managed.
Basing this review off of our experience touring and moving into the property and our interactions with Boomtown thus far.

My wife and I toured one of their properties a few weeks ago and were very appreciative that the owner, John, was flexible with us and patient with all our questions. Since then, we've had nothing but a positive experience through all of our initial onboarding with Boomtown and Katie has been INCREDIBLY responsive and helpful with providing everything in a super transparent and timely manner.

I hope that our relationship with Boomtown continues to be this positive throughout our upcoming lease, because we've had nothing but an amazing experience thus far!

Sean

I've moved several times with different apartments and property management companies and this is by far the best experience I've had! The entire process was quick, well explained, and easy. John was very friendly and personable showing us the property and Katie has been amazing at getting everything set up and answering any questions. I quite literally never had to wait on answers or follow up on my own. 10/10 would work with them again. I'm very excited to me moving in to one of their properties!

Sydney

Despite not having any weekend hours, Boomtown Inc. managed to get more done and process everything faster than major companies paid to essentially work 24/7. John was kind and polite when showing the property while exhibiting professionalism and knowledge. The real star of the show though is Katie and how quickly and efficiently she is with email responses of any kind. Just follow along with their detailed emails about what is needed from you and you'll be into your new home quicker than you might believe.

Daniel

After driving cross country to settle in Maryland for a new assignment, a string of events left me with an urgent need to find a new home for my family. I inquired about a property managed by Boomtown and filled out a preliminary questionnaire. A couple of days later, I met with John at a property managed by Boomtown. The townhome was by far better than anything else I had viewed, which at that point was about 12 homes. It was a no-brainer. John and Katie wasted no time and began collecting my documents on the spot. A couple of hours later, my application was submitted to the owner and I had a lease signed by the next morning. As an active duty servicemember, I have had my share of rental experiences but I have never worked with any entity as attentive as Boomtown. Between John's attention to detail with the property and Katie's unmatched customer service, I only wish that every experience could be so smooth. Well done, Boomtown! We're ready to move into our beautiful new rental.

Andy

Boomtown was a really great partner. I was a property owner and was previously using another property management company to rent my home. I was not getting the customer service support that I needed from that company and that has now drastically changed with Boomtown. They are available for questions. Their pricing is transparent and easy to understand. They were extremely helpful in the transition from one tenant and the other property management into a new tenant. They were also extremely helpful when I eventually transition from renting the property into selling it. They were very responsive to me and the real estate agent and handled all questions timely and appropriately. I was very pleased with their work.

Ian
Same Day Responses to All Owner Questions
Slow ineffective communication is easily the most common frustration among rental property owners. You can think of Boomtown as your one stop shop for all the answers. From questions on financial statements, tax documents, and expenses to estate planning and refinance questions we have all the answers! Well, most of the answers – and if needed we'll find the answer or provide recommendations for professionals to offer specialized advice. Either way we respond to 100% of our owner inquiries the same day or within 24 business hours.
Advanced Long-term Real Estate Planning and Risk Management
Did you know your heirs could spend a year in probate court and tens of thousands of dollars in attorneys' fees to take possession of your properties without trust? Did you know financing a property under your personal name and transferring the deed to an LLC can put your financing at risk? Did you know most insurance companies require a separate endorsement for sump pump failures? Do you know a water line failure can cost over $10,000 to fix and must be repaired immediately? In most municipalities water is shut-off without notice once a water line break is investigated and verified. At Boomtown our property owners are treated like business partners; we work alongside our property owners understand and offset risk with legal counsel and specialized insurance products when appropriate. Allow us to use our experience to help advise you on long-term planning and risk management.
2x Inspections Each Year (w/pics)
If you've been through the ringer with a bad tenant you know how important regular, verifiable property inspections are to the proper stewardship of your investment. Twice a year we perform maintenance inspections on each of our homes and provide each owner with a copy of the report and with time / date / GPS stamped pictures.
Detailed Record Keeping and Financial Reporting
Accounting and record keeping is among the most despised tasks for landlords – let Boomtown alleviate the stress. From secure access to Dropbox and Google Drive for invoices to detailed accounting reports at your fingertips through your online portal – we have you covered.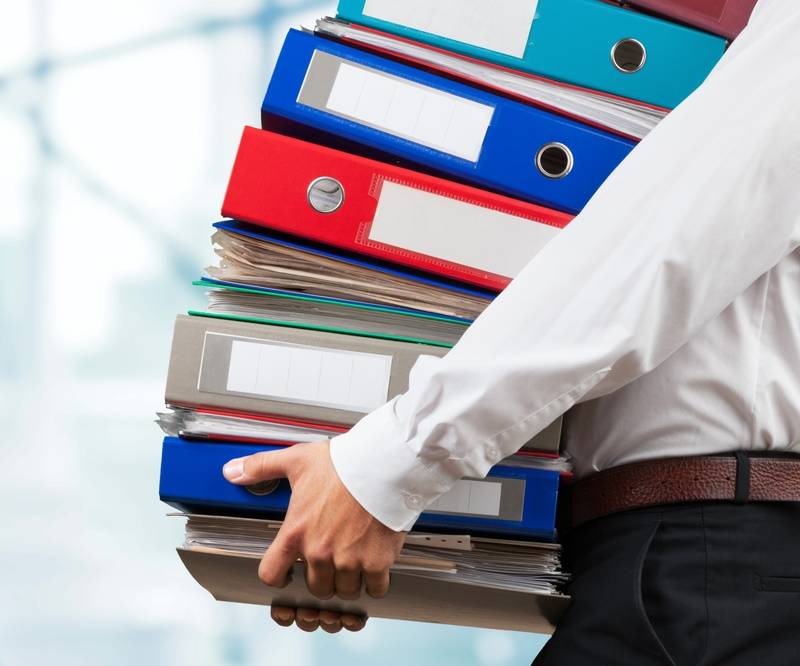 Frequently Asked Questions