UNDERSTOOD. YOU'RE A LITTLE CONDUSED AND A LOT APPREHENSIVE.
You're thinking about renting your property, but you're not sure. Everyone you talk to says renting your property is a good way to "diversify", but what does that mean? What about the downsides? What happens if a tenant doesn't pay? Does that happen often? Is my property good enough to rent? Will I be able to cover my mortgage? There are many good reasons to invest in real estate long-term and many good reasons to divest (sell). At Boomtown we treat property owners as long-term partners and ALWAYS offer impartial advice.
Basing this review off of our experience touring and moving into the property and our interactions with Boomtown thus far.

My wife and I toured one of their properties a few weeks ago and were very appreciative that the owner, John, was flexible with us and patient with all our questions. Since then, we've had nothing but a positive experience through all of our initial onboarding with Boomtown and Katie has been INCREDIBLY responsive and helpful with providing everything in a super transparent and timely manner.

I hope that our relationship with Boomtown continues to be this positive throughout our upcoming lease, because we've had nothing but an amazing experience thus far!

Sean

I've moved several times with different apartments and property management companies and this is by far the best experience I've had! The entire process was quick, well explained, and easy. John was very friendly and personable showing us the property and Katie has been amazing at getting everything set up and answering any questions. I quite literally never had to wait on answers or follow up on my own. 10/10 would work with them again. I'm very excited to me moving in to one of their properties!

Sydney

Despite not having any weekend hours, Boomtown Inc. managed to get more done and process everything faster than major companies paid to essentially work 24/7. John was kind and polite when showing the property while exhibiting professionalism and knowledge. The real star of the show though is Katie and how quickly and efficiently she is with email responses of any kind. Just follow along with their detailed emails about what is needed from you and you'll be into your new home quicker than you might believe.

Daniel

After driving cross country to settle in Maryland for a new assignment, a string of events left me with an urgent need to find a new home for my family. I inquired about a property managed by Boomtown and filled out a preliminary questionnaire. A couple of days later, I met with John at a property managed by Boomtown. The townhome was by far better than anything else I had viewed, which at that point was about 12 homes. It was a no-brainer. John and Katie wasted no time and began collecting my documents on the spot. A couple of hours later, my application was submitted to the owner and I had a lease signed by the next morning. As an active duty servicemember, I have had my share of rental experiences but I have never worked with any entity as attentive as Boomtown. Between John's attention to detail with the property and Katie's unmatched customer service, I only wish that every experience could be so smooth. Well done, Boomtown! We're ready to move into our beautiful new rental.

Andy

Boomtown was a really great partner. I was a property owner and was previously using another property management company to rent my home. I was not getting the customer service support that I needed from that company and that has now drastically changed with Boomtown. They are available for questions. Their pricing is transparent and easy to understand. They were extremely helpful in the transition from one tenant and the other property management into a new tenant. They were also extremely helpful when I eventually transition from renting the property into selling it. They were very responsive to me and the real estate agent and handled all questions timely and appropriately. I was very pleased with their work.

Ian
Investment Property Transition
Should I refinance now or after a tenant is in place? Are my HOA fees tax deductible? What's depreciation and why do my real estate investor friends love it so much? Should I move my property into an LLC? What kind of insurance do I need? Do I need more insurance? Should I change my locks? What kind of paint do you recommend? Transitioning your property has impacts on everything from taxes and insurance to mortgage loans and locksets. We've developed best practices to advise on all these questions and others you've probably not even thought of yet. How do you shutoff water in an emergency? How to do you shutoff water to your fire suppression system in an emergency? How do you shutoff water to your outside spigots? Do you have frost-free spigots? Does it matter? How do you reset a circuit breaker? How do you reset a GFCI circuit? How do you know when you've tripped a GFCI circuit? Do you have HVAC dampers in your home? How do you use them? Where are they? What are the model numbers for your appliances? Why does it matter? How do you reset a garbage disposer? And finally, how do you instruct your tenant on all these things? (and more) You can rely on Boomtown as your guide.
2x Inspections Each Year (w/pics)
That's right, twice a year! No extra cost, no hidden fees – two inspections a year. This property is your baby. You probably still text your old neighbors. This house was your home and now you want to make sure it's cared for – we gotcha covered. Twice a year we perform maintenance inspections on each of our homes and provide each owner with a copy of the report and pictures.
Detailed Accounting and Financial Reporting
Don't like accounting? You're not alone. Even accountants don't like accounting – but we do! 100% of your property income and expense transactions are accounted for in real time and all accounts reconciled each month. You'll be provided an easy-to-understand owner statement showing all income and expenses monthly. Still have questions? No problem, our team is committed to returning all owner inquiries in less than 24 hours!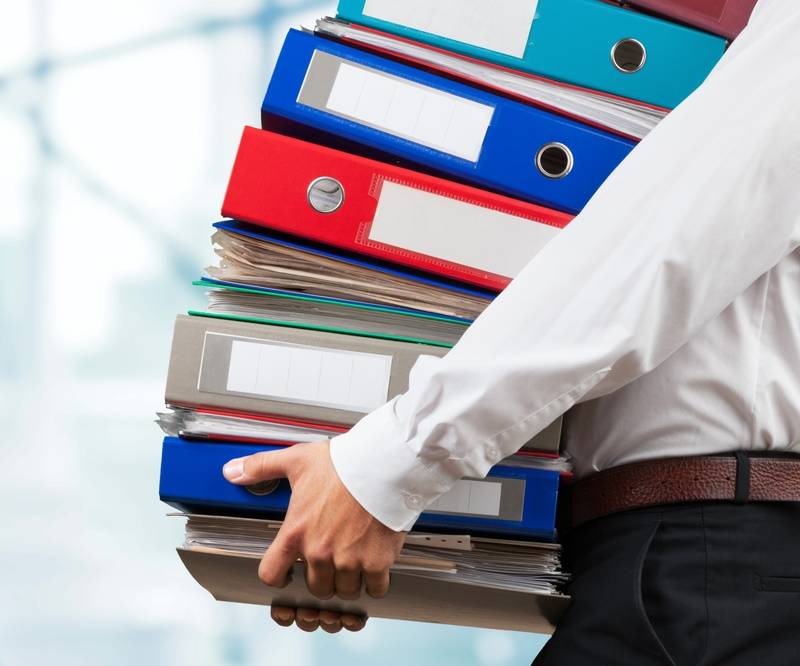 Frequently Asked Questions